Here are some banners to use if you'd like to link to Orlando OBsession. Just save the button and link it back to www.orlandobloom.gv3.net
Thanks for linking to us! Make sure you let us know if you do link, and we will return the favour!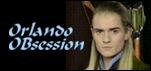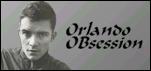 Orlando Links!
And some Legolas ones too!
If you notice any broken links, let us know. Also, if you know of any site that we should add, let us know!


Email Newsletters
Bloom TV is e-mailed a few times a week. It has pictures, polls, news, info, backgrounds, games, trivia and more! The newsletter can only be viewed if you are with AOL and CompuServe. Subscribe by clicking the link below and send an email with the subject heading "Join Bloom TV."